La Rosée - Moisturising Body Cream
La Rosée - Moisturising Body Cream
200/400ml
The organic shea butter body cream is the ideal care to moisturize you in an optimal way. Your skin is comforted, nourished and soothed for the whole day. Its unctuous texture does not stick and its light scent of orange blossom and rose, wraps your body in a veil of softness.
Who is it for? All skin types, even the most sensitive, thanks to its ultra-healthy formulation.
Top tips from La Rosée's founder:
In the summer, properly moisturizing your skin means you can prolong your sun tan! In the winter, this body cream protects your skin from external drying factors such as the cold, pollution and central heating...

It can also be used as a hand or foot cream !
How to use: 
Apply to clean skin every day.
Ingredients: 
Aqua (water): solvent of mineral origin. moisturiserButyrospermum parkii (shea)butter glyceryl stearateEmulsifier: makes the texture soft and homogeneous. emollient cetylemulsifiereneous. emollient tocopherylderivative: protects the formula from oxidation. chondrus crispusextract:tocopherolVitamin: protects the formula from oxidation. CarbomerThermone, thickener:hydroxyethyl acrylate/sodium acryloyldimethyl taurate copolymerThickener caprylyl glycolEmollientFragrance:, polysorbateemulsifier Emulsifier of origin: makes the texture soft and homogeneous. Tetrasodium glutamate diacetateElasticising agent:makes it Sodiumagent Sodium benzoatePreservativedehydroacetic acidPreservative: guarantees the of the product over time. benzyl alcoholPreservative of the product over time. substance ingredient.
0% paraben, mineral oils, phenoxyethanol, lauryl sulphate, phthalates, aluminium, triclosan, MIT, benzophenones, BHA, alkylphenols, lilial, PEG, formaldehyde, silicones, endocrine disruptors, EDTA.
Customer Reviews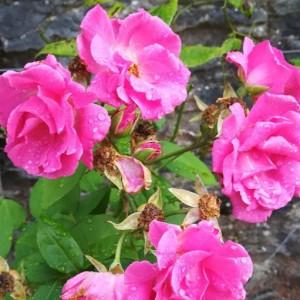 LR
04/12/2021
Lizzie R.

United Kingdom
Lovely moisturer
Love this range...light and beautiful scent
Great moisturiser
Bought this in France and was so impressed looked for a UK supplier and found the French Pharmacy. Lovely smell and skin feels so soft... won't use anything else now and I have tried loads !